A minimalist and stylish photography website
Fernado Farfán is a mexican style and fashion photographer who works with beauty brands like L'Oreal and Éternelle Pharma. He has received international awards such as Collection Fashion in Hair, L'Oreal Professional Business Forum, Redken Symposium, L'Oreal Paris Colour Trophy, TiGI and Essential Looks by Schwarzkopf.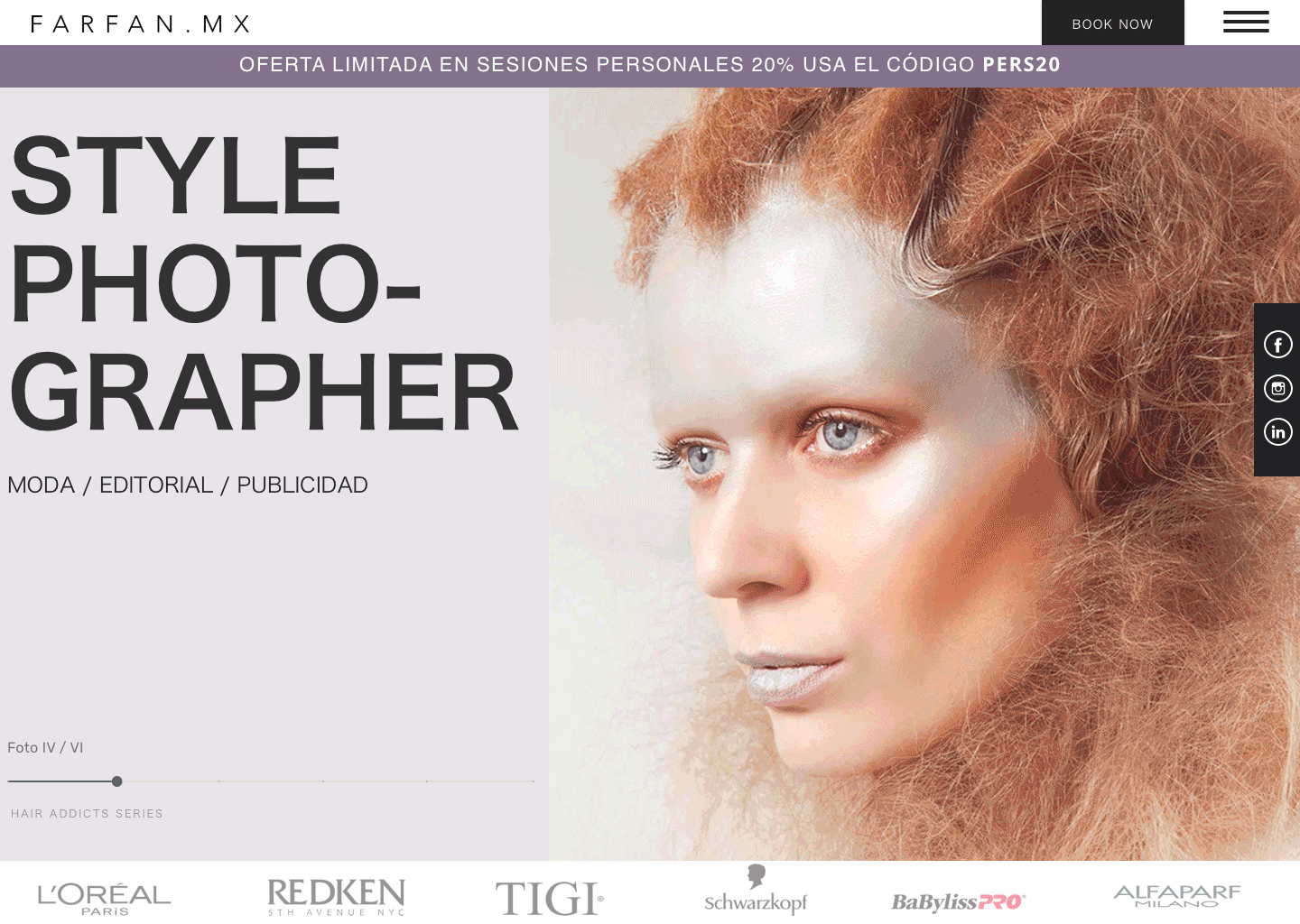 The goal was to create a minimalist and stylish website with simplicity and order to highlight Fernando's work.The chosen color palette was a neutral/nude chromatic harmony and the prominent blocks of images make for an attractive visual gallery. 
The result was a neat and easy to navigate website.